Mother's Day is just around the corner and many of us are already considering how we'll tell the women in our lives just how much we love them! I know this can be a complicated and painful holiday for so many reasons. Whether you have a broken relationship with your own mother, have prayed for children longer than you can remember, grieve the heartache of one or more of your children's first mommas (or you are a first mommma), or maybe you simply long for a spouse and one day a growing family. I'm praying for you! I'm hoping and trusting that you can find Joy in the midst of your pain. When we seek Him, He can be found, sister.
Here are a few simple gift ideas for you this Mother's Day:
For your mom/grandmother:
-Send flowers from somewhere like Urban Stems. Can I just say their stuff is stu-nning. If you can't deliver flowers from your own fresh cut garden (that's me!), these are the next best thing!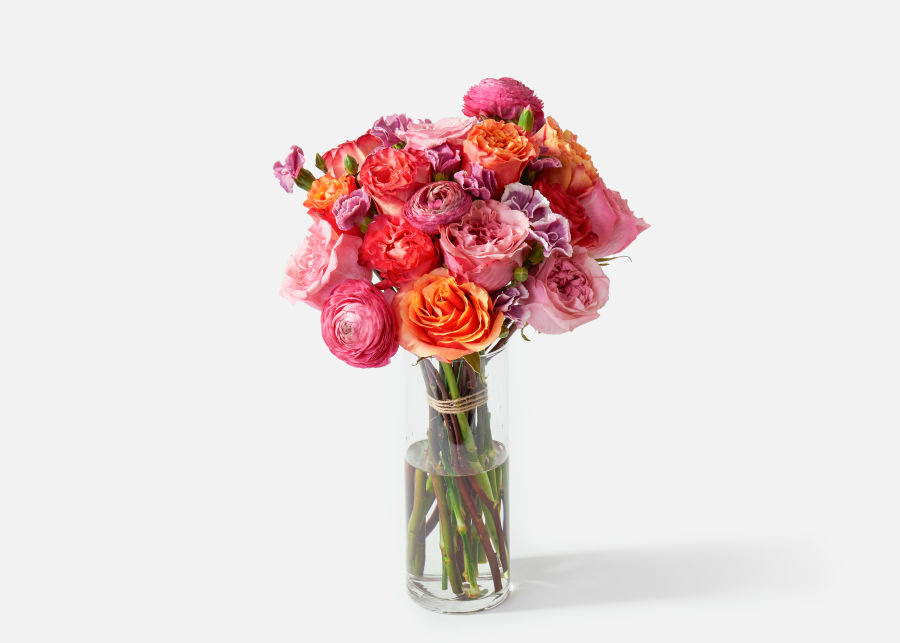 -Schedule a date with just the two of you! Even in this season of staying at home, book a FaceTime date! Paint your nails and talk together as you do. Grab a cup of coffee/tea and chit chat the night away! Maybe even come up with some specific questions you'd love to learn about her! If now isn't the best time, plan a brunch date this summer and treat her to something yummy!
-Make a photobook from somewhere like Chatbooks. If you select "Standard Photobook" you can choose photos from any source and customize the edits, no instagram needed! Whether it's pics of just you and her, your whole family throughout the years, some old photos from her childhood...the options are endless! This is a gift she can keep forever!
For your sister/friend:
-A year subscription to a service like Instacart. Seriously, this is magic for a mom with kids at home. Truly a gift that keeps on giving!
- A gel nail kit for doing her nails at home! Even if we *could* get out of the house to get our nails done, it's hard to find the time, and the cost adds up! Plus, this is easy to do at home and affords your best girl some alone time to do something for herself!
-Gift Card to her favorite local coffee shop or even the closest Starbucks! Maybe she isn't getting out now, but the hustle will pick up again in the coming months and when it does she can enjoy a little pick-me-up. Or you can go ahead and make plans to finally get together and catch up on your newly found homeschooling skills!
For your daughter:
-The Daughter earrings from Dear Mushka. These little studs are simple, sweet, and come with a verse card reminding us of our Father's love and acceptance of us. I need that reminder every day. You??
-A New Morning Mercies Devotional by Paul David Tripp. A dear friend gifted me this when I was expecting our fourth child. It's an easy read packed with a ton of truth. Whether you're a mom or not, this is one of the best "devotionals" I've ever come across. Must-have, for sure.
-A design session from someone like @oh_hey_mere. I'm blessed to know Meredith personally and am amazed at her natural design ability! She's currently offering virtual design sessions and hello...who would turn that down?!?! If your daughter dreams of updating a room or two of her home, I think this would be loads of fun. Message Meredith for an inquiry!
For someone longing to be a mother:
-The Encounter necklace from Dear Mushka. I mean really, I could suggest about 23 pieces from her website, but I'll stick with this one for now;) Nothing can give a longing heart more comfort than to be reminded that her prayers are heard, every. single. word.
-Bath bombs for a relaxing moment to herself. A woman's body can go through a lot with the stress of infertility or a long-awaited child through adoption. A gift that will pamper her body would also encourage her soul.
-Write a hand written note, including your prayer for her on Mother's Day and send it in time for her to open that day. From personal experience, I can promise you that women walking this difficult road long to not be forgotten. For their pain to matter. So as awkward or uncomfortable as it may be, reach out. And if she's ready, be a listening ear.
For a first/birth mother:
-The Together necklace from Dear Mushka. This is a total must for both a first momma and an adoptive momma! Get one for each of you and pray for her every time you wear it, praising the One that brought her into your life.
-Gift card from a spa/salon in her area for a little bit of pampering. It's hard for us women to spend time and money on ourselves. So this will be her motivation to make it happen! Just google salons or spas in her home town, check the reviews, purchase a gift card, and send it her way! 
-Send her dinner from Door Dash/Grub Hub. Isn't it so nice to have someone else cook for you? If you have an ongoing relationship with her tell her dinner is on you! Ask her what she's hankering and make it happen! You could get really into it and send her breakfast, lunch, and dinner!
For yourself:
-A Gift Card from August Cloth! A lot of mommas are guilty of sprucing up everyone's wardrobe other than their own. If you find it hard to buy something special for yourself, ask your husband, sister, or momma, to help you out! We have gift cards for $25, $50, $75, or $100 and you can send it to any email address you want!
-The Priority rings from Dear Mushka. These are on my DM wishlist and if they aren't on yours, they should be! Get one for each of your kiddos and pray for them as you wear them, specifically asking the Lord to give them hearts that seek Him above all things. They come in gold, rose gold, and silver. Beautiful!
-A Kindle E-Reader. One of my favorite things to do with my time in the evenings is to hop on my Kindle and dive into a good book. And this one is perfect for taking anywhere! I can stash it in my nightstand, away from little hands, or in my purse when I'm out and about. It has traveled with me so many places. And it's a great excuse to step away from the to-do list and relax a little.
I hope you find this gift guide helpful! No matter what you are in, weeping or rejoicing, be encouraged, sister. He is near to you always.
xx,
Crystal
UPDATE: Suggestions from you!
For those who have lost a mom/child:
-Promise Pack from Dear Mushka
-Scripture for Grief Verse Card Set from The Daily Grace Co
-Keeper necklace from Dear Mushka
---